Have you ever wondered what it takes to write great content for Twitter?
Here's the definitive guide to writing the perfect tweet.
Without the help of a social media agency, running your own Twitter account for your business can be difficult. So we thought that we'd let you in on a few hints, tips and secrets to social media success. Here are 6 simple steps that you need to consider when you are trying to write an impactful tweet...
How people view you online will affect how they react to you in business, so the tone of your tweets needs to fit your brand values. Your tweets should reflect the audience you are trying to target.
Is there anything that could help me to find my voice?
A simple social media strategy will really help you to have a clear view of where you want to go. Finding your voice is the most important step towards twitter success, this can help you to determine the types of tweet you'll produce. Twitter Marketing UK have compiled a list of 12 successful tweet types (not all of them would be appropriate for all businesses) that will help you find your business voice.
Make your voice purposeful
Nailing your tone, choice of keywords and media choices will really add purpose to your tweets. Gone are the days where tweets like, "Buy my amazing product!" are acceptable. Make it purposeful by taking all of the passion and knowledge that you have for your business and translate that in a purposeful and potent way that will be perfect for Twitter.
Even though the character count has increased to 280, it is best to still keep all tweets short. 100 - 150 characters is probably the perfect length to get over all of the information you need whilst still being quick and easy to read. Get your point across in a concise and impactful way and work hard to condense your website and business services into bitesize chunks that will be easily accessible to all twitter users.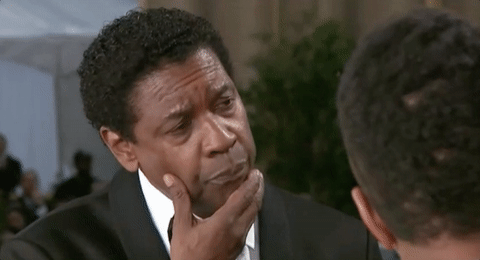 By using twitter polls, you can make your followers think. When you write something thought-provoking or slightly controversial, you can directly engage with your followers. This brilliant strategy for business can get people fully invested in your company by you:
Tapping into trending topics - With the Superbowl, awards season and fashion week all happening around this time of year, setting a poll asking about your followers favourite half-time or celebratory snack could be a winner.
Discovering customer preference - Ask your followers which of your products or services they prefer or want to see more of.
Asking relevant lifestyle questions that fit with your business - This will be a more fun or relaxed tweet. There are some brilliant examples on Twitter Business Blog.
Asking for feedback - Simply just asking your followers opinions could really improve engagement to your twitter account and will also help your business to grow and improve with your customers in mind.
Twitter polls can improve the communication between you and your customers, you can learn from their answers and shape future tweets based on the results.
Using great quality images is a brilliant way to increase engagement, but videos, gifs and memes are so much better. They can improve engagement by more than 6 times than a text-based tweet. You can also get interactive by investing in rich media to make your business look a lot more professional. This could range from interactive buttons, games or audio that would be shared from your website into a tweet. Finding the media that works best for your business is something worth investing in. Talk to your web developer and they will work alongside your social media agency to create content that really screams your business message. For some brilliant examples of rich media, check out: https://www.richmediagallery.com/
Top tip: Only retweet, quote tweet or tag accounts that build meaningful relationships for your business. If you don't do this, it could negatively affect your business reputation online.
Another brilliant way to get interactive is by retweeting, quote tweeting and tagging. Retweeting and quote tweeting allows you to share relevant content whilst encouraging others to do the same for you. This is a brilliant practice to do if you are looking to gain more engagement.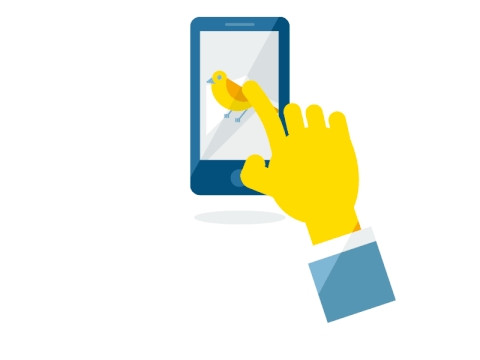 Hashtags have a lot more power than you may think. Using the wrong or irrelevant hashtags will not only make your business look silly on Twitter, this could also impact your SMO and SEO rankings which could be detrimental to your business... but that is a worst-case scenario. There are plenty of tools to help you determined which hashtags will work best for you that social media agencies know but the most accessible one is this: Use your keywords. The keywords that you have established after writing your simple social media strategy work perfectly as hashtags. For example, if you have a construction business, using #Construction would be an excellent one to use. Once you have decided on the hashtags you will use on your twitter, your business will start to become associated with that hashtag or longtail keyword. Hashtags also make your tweets easier to search, for example, if I was looking for a construction company to build an extension on my house, I could search #Construction on Twitter and I will find some reputable services. It's as simple as that. Almost...
Hashtag Rules
Don't go Hashtag crazy - Just like with salt, using too much will never be good. When you begin to overload a tweet with hashtags, the integrity of what you have written has been lost.
Do your research - What hashtags are other people already using for businesses like yours? You also need to check that your desired hashtag isn't already being used. A hashtag that is similar to your business slogan could already be used online for something that doesn't relate to your business.
Just give me a reason - When writing a tweet, you should be giving people a reason to use the hashtag. They could use your hashtags to help them get a quicker response to their feedback or they could use it to enter a competition.
Don't be naive - Your business slogan or event title isn't necessarily going to fit into a hashtag. Be smart and use an acronym like #SMM instead of #SocialMediaMarketing.
Make it memorable - Making sure that your hashtags make sense and are easy to read is imperative for a good hashtag. We strongly suggest capitalising acronyms and new words in a hashtag e.g. #SocialMediaAgency
Using these steps will really help you to perfect your hashtagging and will improve your tweet engagement. Twitter UK's business blog has some more really helpful tips for getting your hashtags just right.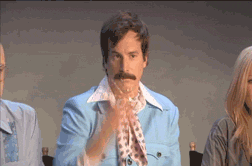 Let your personality shine
Nothing is as boring as reading a lifeless sales tweet. We understand that from time to time you have to do a sales post but you can still add some joy and excitement to it. We're not suggesting you just throw some confetti at it but by making your tone and phrasing more inviting will really help your followers to be more interested. Let's look at an example:
You could very easily just say, "Check out our Social Media Packages!" but that is an innately boring sentence that will get little to no traction. However, by adding some of your personality behind the post, you can transform it into something like, "We have social media packages worth celebrating. Don't just take our word for it, check them out yourself!" This kind of tweeting with engage with more people and will be viewed a lot better on twitter so we strongly suggest adding your personality into every tweet that you do.
Once you have followed all of these steps, you will have the perfect tweet that any social media agency would be proud to post. However, we understand that you may be too busy to learn all of this, we suggest trusting a social media agency like us. Make sure you check out our packages to find the perfect one for you. We hope that this has helped you to understand more about how to create a successful post on Twitter.
LIKE THIS BLOG? WHY NOT FOLLOW US ON SOCIAL MEDIA?
FURTHER READING
Don't forget to leave a comment below, we would love to hear from you.