Managing your social media engagement is an important part of maintaining your social accounts. Whether it's Facebook, Twitter or Instagram, knowing these practices will help your social media marketing to skyrocket.
The most important rule when managing your social media engagement is making sure that your content is good, clean and wholesome before it is released. We've all seen the controversies where large brands have landed themselves in hot water with risky subjects. If you do however release content that could be misread or could cause adverse opinions, you must be ready to take action. This could involve:
Removal of the post
Public apology - if a sizable amount of offense is caused
Make an offer - when necessary
To avoid all of this, focus on creating high-quality content. You need to check out our Facebook and Twitter guides on how to create engaging posts.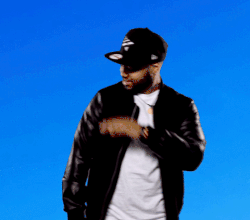 Deal with the haters like a boss
No matter how good your business or your social media management is, you will always receive negative feedback. This, in fact, is your time to shine. When you receive complaints about your service or something arriving late, you should take the opportunity to show off your customer service skills.
Offer a £10 off voucher as an apology or giving a free product next time they order are great ways to show how brilliant your customer service is no matter the mistake made. It's not about the mistakes you make, it's about how you rectify them.
Sometimes, you will receive inappropriate or offensive comments. This will always need to be dealt with quickly and professionally. Depending on the nature of the comment, you may just need to delete or hide the comment but when the comment takes on sexist, racist or homophobic forms, you will need to report it. Facebook, Twitter, and Instagram all have similar processes on how to report online harassment.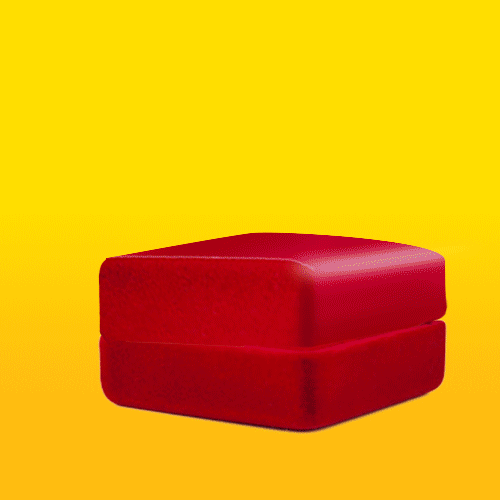 Encourage more engagement
No, not that kind of engagement, Social media engagement! You can encourage more engagement by using the following tactics:
Ask questions
Polls
Ask for opinions
Ask your followers to tag friends
Ask for photos
Using any combination of these 5 tips will help to boost engagement because it helps to add the social element back to social media. Often business profiles become very stale because they are saturated with sales posts. When you notice this happening to your company page, it is time for a change. Twitter and Facebook polls are very effective if you have active or opinionated followers. Polls like this can also help you do some product/service research to find out what your followers really think of your business. This will help you to adapt and learn what your followers want to see. All of these tactics will help you to do that! Asking your followers to tag their friends in competition or funny posts will help you to grow your audience naturally. We strongly recommend trying at least one of these tactics in your social media campaigns.
How to respond to positive engagement
Getting positive comments, reviews and engagement will make you feel good but that feel good factor wears off very quickly if you do not follow up on positive engagement. Follow up is probably one of the most important things you can do as this could lead to a potential sale or recommendation.
Responding to comments or reviews with a simple "Thank you!" or "We appreciate your feedback" could go a seriously long way. It helps to build brand loyalty and a friendly rapport with your followers. Referring to people by name - when acceptable - makes your approach more personal and will entice followers to come back again and again for your quality of customer service. Signing off your posts with initials e.g. "We appreciate your feedback. -JW" is another useful tool to use that will maintain your business personability.
The use of emojis can also really help! They can transform any simple post into something more interesting. Not only are they fun 😄 you can use them to punctuate your post like this! Maintaining a conversation with your followers will also help to boost engagements, we suggest asking active followers questions that will help you to improve your service.
After your employees and product, your customers and followers are the most important asset you have. It's time to start rewarding their loyalty with discount codes, one-off free services and prizes. For your active followers who leave reviews and positive comments, you could reward them by sending them an email with a 10% off code for their next order when they leave a review.
You could also run higher value competitions, giving away something that customers would want to receive e.g. notable discount off a product, a free service or a product or gift hamper. These competitions work really well for seasonal events such as Easter, Christmas or Bank Holidays. The rules for the competition should always be kept simple. "Like our page", "Tag 3 friends" and "like this post" are simple mandatory competition requirements. You could even add "Share this post for an extra entry into our competition" to sweeten the deal. Once you start to reward your followers in this way, more people should begin to follow you as well.
Sounds like a lot to juggle, doesn't it? We believe that you should focus on your business whilst we manage your social media accounts to provide you with the best social media engagement possible. We have the perfect packages that will help you hit your social media goals. We even offer amazing additional services that will help to boost your social media engagement such as blog writing, Facebook advertisement, and social account rebranding. Don't miss out on your chance to boost your social media engagement today.
FURTHER READING
LIKE THIS BLOG? WHY NOT FOLLOW US ON SOCIAL MEDIA:
Don't forget to leave a comment below, we would love to hear from you.