For the past five days I have been doing work experience at Social Sidekick. Before this week, I had absolutely no experience with business and marketing, and I wanted to learn more about being in a business environment. This was part of the reason I was interested in Social Sidekick.
At first it felt like I was jumping straight into the deep end of the world of marketing, but even by the end of day one I felt much more comfortable with business and the techniques of social media marketing, thanks to the help and guidance of the team at Social Sidekick.
As soon as I arrived the business was explained to me and I was instantly given things to do. I was never short of jobs! I began by learning how to plan and schedule posts for some of Social Sidekick's clients, with the support of the team. I learnt a lot of the different methods and techniques for social media marketing that can really increase the engagement and success of a post, and the client's business as a whole, depending on the different platforms used. For example, Facebook has a different format for creating successful posts in comparison to Twitter. Overall, I enjoyed performing the same or similar tasks as other members of the team; it made me feel included in the business because I was given responsibilities and jobs to do independently.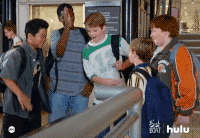 The team at Social Sidekick are so motivated, knowledgeable, friendly and dedicated. I was immediately welcomed by them and felt confident to ask for help or guidance if I needed it. They encouraged me and let me know when I was doing a good job, but they never sugar coated it- if there was something I could improve they would always give me constructive feedback! I found this really useful.
I am currently hoping to go to University to study psychology. The Social Sidekick team tailored my work experience to fit me by combining elements of their business with psychology. I was allocated tasks to do in relation to this, such as my blog post 'Colour Psychology in Marketing'. Not only did I find this interesting, it also helped me to learn about some business strategies used in real life, whilst still being relevant to my future plans. The team's attention to detail is something I've seen firsthand, not only with my own work experience, but also when they are working with their clients.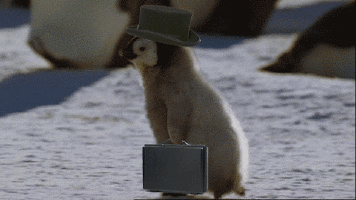 I planned and scheduled posts for some of Social Sidekick's clients. This occurred over mornings or afternoons of the majority of the days I spent on work experience and is one of, if not the most, important components of the business.
However, there are also other elements of the business; I mainly got stuck into writing blog posts. My initial blog post, 'Colour Psychology in Marketing', was assigned to me with a small brief to guide me with what content to include. I was also given a few links, such as Buzzfeed quizzes, to help me understand some of the context behind the topic before I started writing. After I was finished, my work was reviewed and I altered any elements that could be improved. I was then taught how to use different software to gather images and GIFs, and how to put these all together into a coherent blog post that could be published onto the Social Sidekick website. I was able to design the entire blog post, from changing the sub-headings to setting the URL. I really enjoyed doing this!
Next, I scheduled different posts on Social Sidekick's social media (Facebook and Twitter) to advertise my blog post. I also designed and uploaded an image to attach to some of the posts, and used information about colour psychology, which I learnt through writing the blog, to do this effectively. Again, I received constructive feedback on how to make it look as professional as possible. I was really happy with the finished result. I also wrote a couple more blog posts, following similar stages as my first post.
I really enjoyed my time at Social Sidekick. I found working in a business environment very interesting and it has helped me improve upon real life skills such as communication and confidence when working as part of a team. I'm really grateful that the team set me tasks that I can use to help me at University in the future, but also gave me responsibilities and tasks to give me an insight into what working there would actually be like. Overall, I'd just like to say a massive thank you to everyone at Social Sidekick for making my work experience so valuable to me but also so enjoyable!