Making your brand stand out from the rest isn't as easy as it used to be. There are some key points to consider when you're building an authentic brand.
A strong brand on social media means that your business is easily recognised by your audience. Since the digital world has taken over, businesses can now reach across the globe to find new customers, followers and gain a bigger social standing. There are hundreds of businesses that are offering the same services as you. That's why we came up with 5 tips to help you develop a solid, unique brand that will stand out from the crowd.
You can even check out the live video with did on this topic:
Firstly, you need to choose a colour pallet. Your chosen colours need to be consistent throughout all of your networking pages, including your website. Doing this will help your new customers to recognise your brand and old customers feel safe and secure with your brand.
Top tip: We recommend producing brand guidelines to keep you on track. Communicate your brand guidelines to everyone involved with your marketing to keep everything consistent.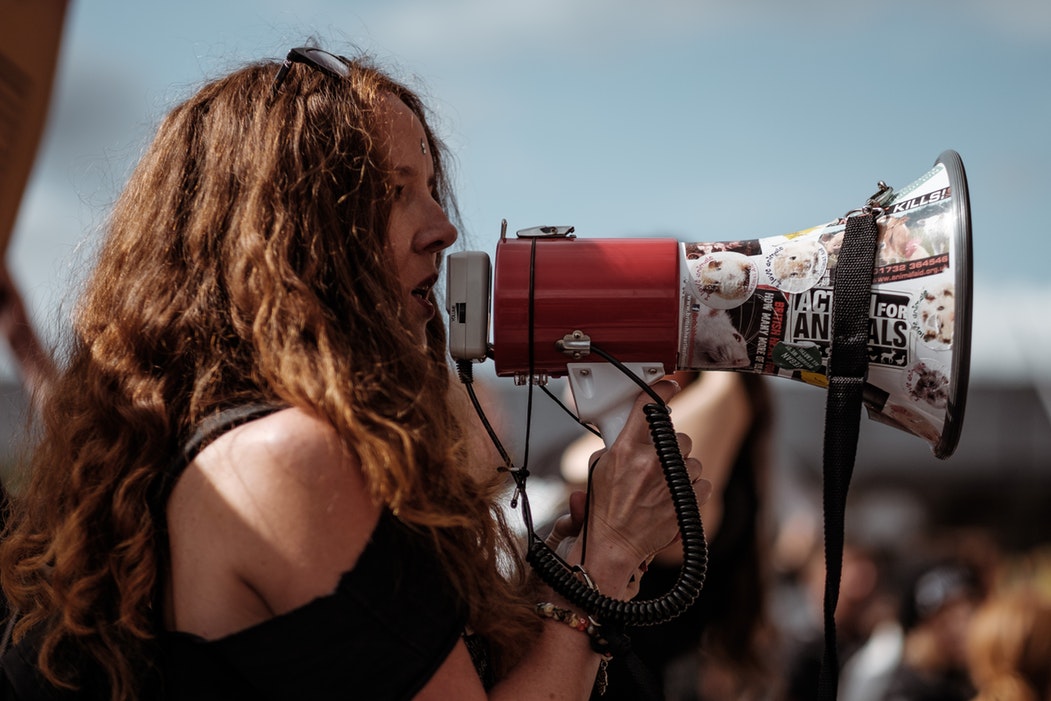 Find your voice and make it heard. Create a persona for your business. Look at your social media strategy and figure out how you want to portray your voice to represent your company the best. Your voice should come across everytime you post or engage on social media. It should also represent your company culture, which basically means what it is that your company stands for. You need to think carefully about how you want your audience to view you, as they will only see whatever you show them.
Using your brand voice is a step in the right direction, but it's almost pointless doing so if you're not engaging with relevant pages and posting a mixture of promotional and social posts. Your audience will lose interest and engagement if you only post relating to your products and services. Mixing it up with more social posts such as competitions, polls, retweets and national events will keep your audience engaged. Take a look at the big brand names and see what they are posting and engagement they are getting. This should help you to figure out what direction you should start in with regards to posting.
Build Influencer Relationships
Building relationships with key influencers can help your business in many ways. Influencers that are authentic, active, engaging and show leadership, give you a clear guideline on how you want your company to be seen. This will also give you tips and pointers on what the businesses are missing and potentially gives you a hole to fill in the authenticity market.
Your social media profiles should all correspond with each other, having the same profile and cover photo. This keeps your branding consistent which is one of the most important things to do when branding on social media. The networks that you use should align with your strategic goals. This is because there are some networks that work better for certain businesses. Different demographics use different networking sites, so dependant on your target market, you may get better engagement from particular networks also.
Visual posts are proven to get more engagement than regular posts. In fact, we are incredible at remembering pictures. Hear a piece of information, and three days later you'll remember 10% of it. Add a picture and you'll remember 65%. You can make use of relevant images and videos to promote your business, sites such as Pexels and Unsplash give you free stock photos. These can be used and can also be edited to create your own posts that are unique to your company. Creating templates with your business's logo will keep your posts consistent at the same time as giving you subtle advertising on every post, whether it's promoting a product or service or not.
A true, authentic story behind your company, with evidence of a passion driven startup is how to gain trust amongst your customers. In recent years, the most successful brands are those who have an authentic story for their authentic brand. Levi Strauss has recently been ranked as the 'most trustworthy' brand amongst young people. Levi's is a great example of an authentic company. If you take a look at their website, you can read their story which is a great example of how you should aim to tell your own story. Your story needs to include how the idea of your business first came about, and what you did to get where you are today. It is important to show off how hard you worked to get where you are, and how successful you have now become. Customers no longer just want to buy a product, then want to buy into an authentic brand, with quality products.
LIKE THIS BLOG? WHY NOT FOLLOW US ON SOCIAL MEDIA?